Sfânta Fecioară cu Pruncul.
Icoană făcătoare de minuni de la Sfânta Mânăstire Schimbarea la Fată, MI, S.U.A., ctitorie a Maicii Alexandra - Printesa Ileana a României -
Sainte Vierge Marie avec l'Enfant-Jésus.
Icône faiseuse de miracles du Saint Monastčre Transfiguration, MI, É.-U., Fondation de la Mčre Alexandra - Princesse Ileana de Roumanie -
Saint Virgin Marie with the child-Jesus.
Icon maker of miracles of the Saint Monastery Transfiguration, MI, USA. Foundation of the Mother Alexandra - Princess Ileana of Romania -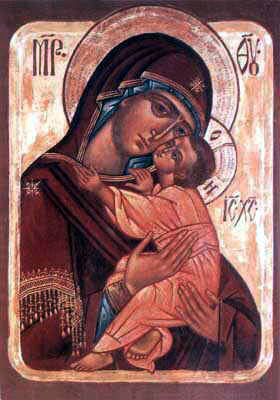 Pour retour clic sur "Back"
webmaster : atvl@colba.net